The elegant saree is a special occasion staple. As a kid, each one of us has adored her mother's saree closet. We grew up draping mom's sarees in whichever ways we could. From classic cotton sarees to fashionable embellished sarees, we have been draping the sarees in various styles. A modish woman of this era needs to explore fashion complimenting the trends and traditions. Here we have, 
3 modern ways to drape a saree.
1. Belt Saree paired with Pants-
Instead of being the run of the mill, draping your saree the same old way, why not go a little chicer than the usual. Pant style sarees have made basic waves on the Indian fashion look, and it is now left to you to flaunt that look. Here's how to wear the pant style saree: Pick a jegging or high waist denim, which contrasts with your saree to create a color block effect. Start pleating the saree and tuck in the jeggings or denim on the left sidebelow your belly button. Leave enough space for the pallu, turn around the saree from behind and drape pleated pallu on your shoulder cinching it with a waist belt. You are all set to look your best in this carnation pink satin saree.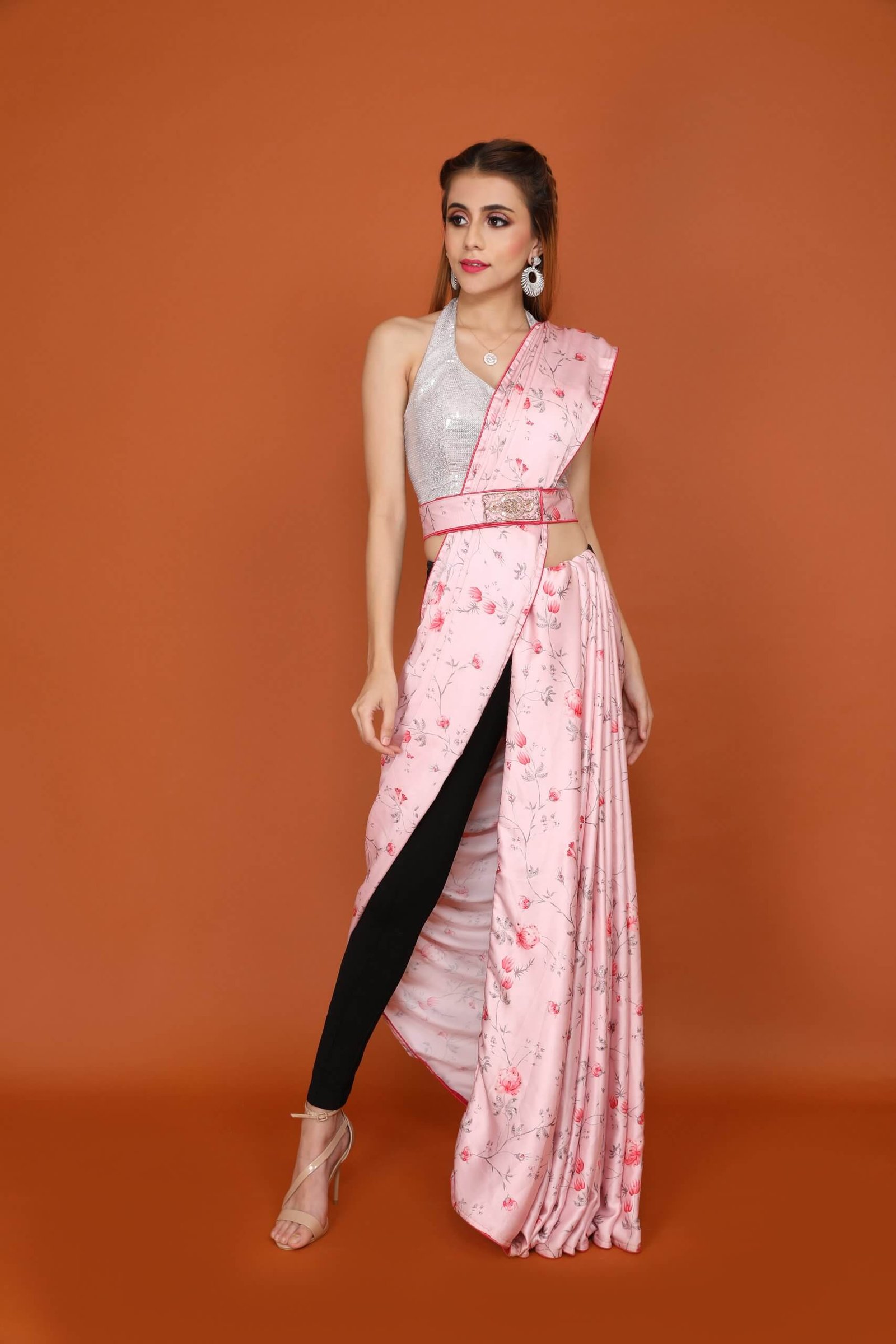 2. Twisted pallu drape-
Saree is not just another outfit in my closet, it's a lifestyle!
This is a chic style to drape your saree. Begin with pairing your jeggings with this carnation pink saree. Start pleating the saree and tuck in the jeggings or denim right in the center below the belly button.  Drape around the pleated pallu and twist it around the neck like a scarf. Cinch it with a waist belt for a quirky look. To add a little drama to your saree, pair it with cool trendy glasses. You can try this look for your bestie's mehendi function where you can move around hassle free even in a saree.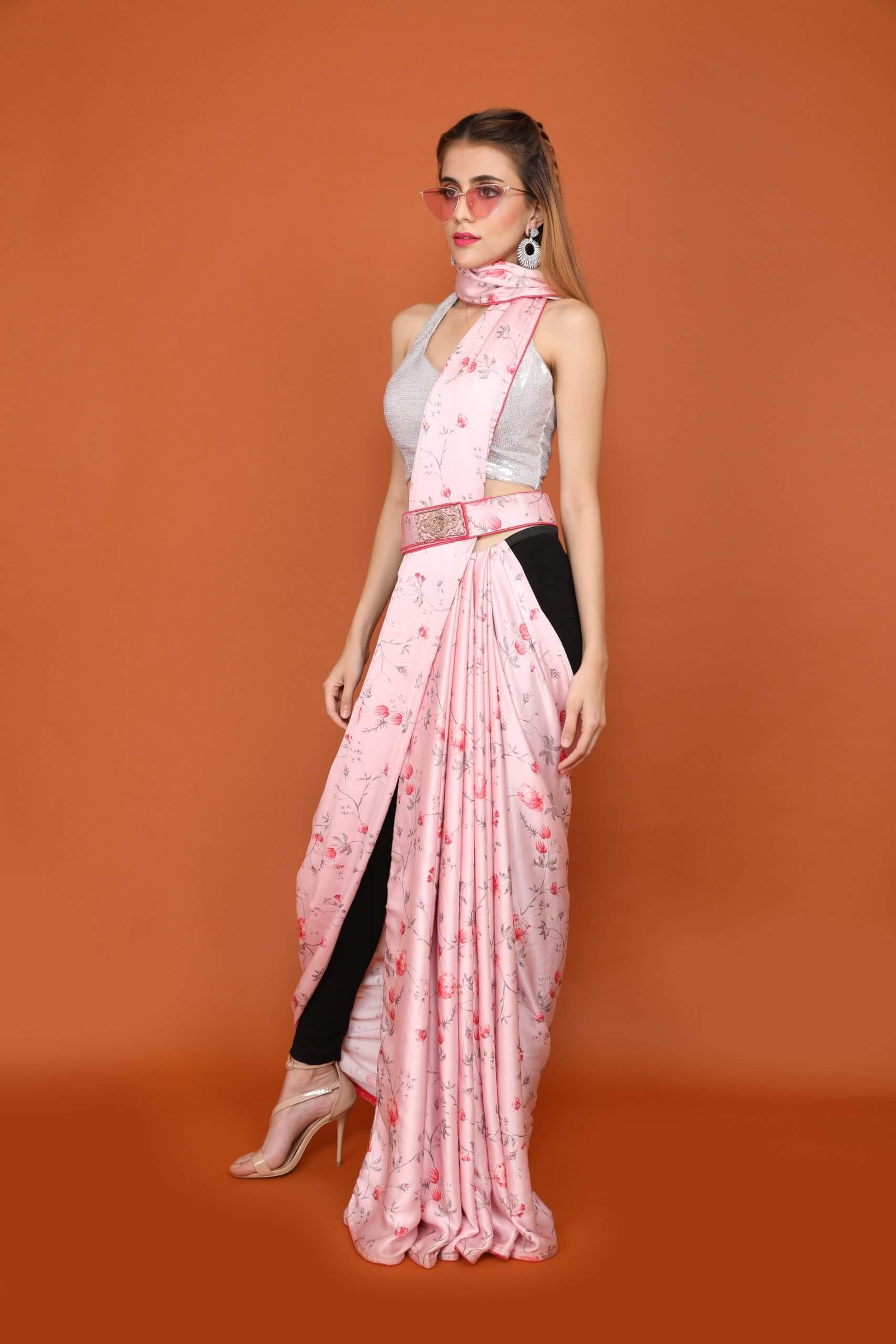 Classic drape-
A classic drape saree is a powerful statement for a woman. Needless to mention the method of draping a classic pleated saree, begin with tucking in the saree in the skirton the left side of the belly button, tuck around the waist moving towards the right of the body. Leaving enough space for pallu, start pleating the saree at about 5-8 inches each pleat. Bring them together and tuck below your belly button. Leave the pallu on the shoulder or pleat the pallu vertically as per the occasion. Shop this classic carnation pink saree till stocked.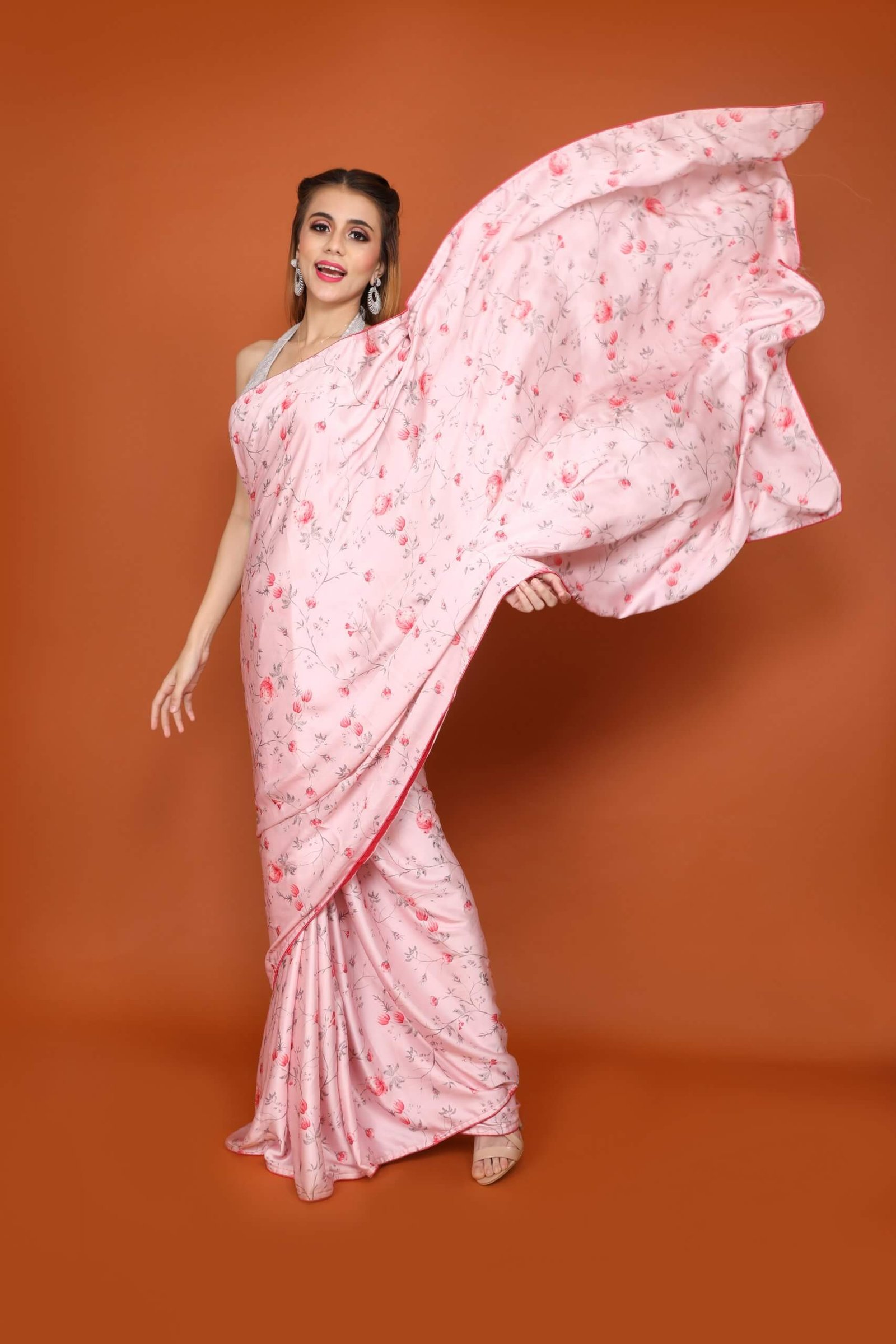 The best part about shopping on http://www.roopkalasarees.com is that you have a wide range of variety of sarees, lehengas, gowns, kurta sets, salwarkameez, and unstitched suit sets for every occasion at the pocket friendly prices. The website also excels in customization, easy returns, secured online payment and free domestic shipping.
Hope this draping lesson was of help to you.